Recommended for You
Balanced Cleanse (300ml x 6)
Our most popular juice cleanse. Balanced Cleanse is perfect for those who want to balance great tasting, easy to drink juices with high efficacy. Cleanse Instruction: Day 1 >Drink a ...
Cold-Pressed Juice Sets
Appetite Suppressant (300ml x 6)
Green Lady is being used as natural appetite suppressant to aid in weigh loss. This juice set is containing 6 bottles of Green Lady which is definitely can assist you ...
Nuts Milk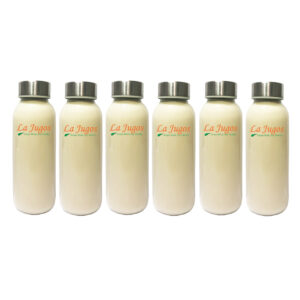 Almond Milk Set (300ml x 6)
Almond milk is cow milk alternative which is suitable for those cannot digest lactose but still want to enjoy nutritious of milk. Almond milk is good source in calcium, vitamin ...
Healthy Snacks & Cookies